The very first holiday park to commission a Stint Pickup was Holiday park Hoenderloo in the Netherlands. At the car-free park, they needed a small vehicle to clean and maintain the 150 accommodations. They saw the Stint Pickup and came up with a completely new user case.
On changeover days at holiday parks, people come and go. Guests leave their accommodation at 10am and new guests check back in at 3pm. In the meantime, all lodges have to be cleaned and provided with clean bedding and towels. Some large parks can have as many as 300 accommodations. That means a lot of work in a short time. Generally, holiday parks use large (expensive) vehicles that drive past all the accommodations with cleaning supplies and bedding. A time-consuming job.
The strength of the Stint Pickup is that you can use four Stints for one of those large vehicles. Cleaners spread out across the park like a swarm and can clean many more accommodations in the same time. As the Stint is relatively small, quiet and emission-free, guests experience minimal inconvenience. It is also an advantage that the Stint can be parked right at the door to the accommodation.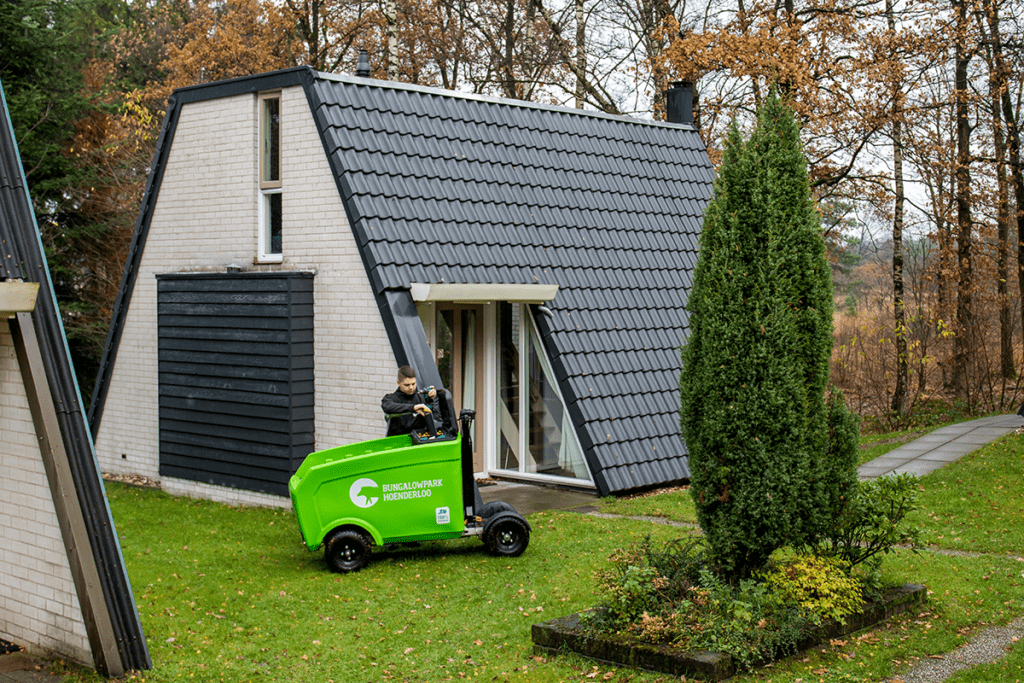 The Pickup can also be used for other things outside the busy changeover days. For example, to perform maintenance on lodges. Or for landscaping work. Since the very first Stint Pickup, more holiday parks in the Netherlands and Belgium have been using the Stint Pickup. We cannot wait for the type approval of the European Pickup and to see what user cases will follow next!
Do you have a potential user case for the Stint Pick as well? We'd love to hear about it!
The Pickup CE can be ordered with a monthly subscription from € 250,-
Contact us via info@mobilitum.com.