Type approval of the Stint Pickup is almost complete and ready for its European launch very soon! We look back on a journey that began years ago with the first generations of the Stint Pickup. Designed for – and more importantly – WITH municipalities.
Michel van der Zee from Gemeente Zaanstad approached us in 2015 to help with a sustainable mobility solution for the pedestrian area in the center of Zaandam. As no existing vehicles were allowed there, municipal workers used to walk many kilometers a day to empty the bins. This took a lot of physical effort and led to absenteeism.
We needed to understand the process of municipal workers to design a vehicle that would be a useful addition to their work. We worked closely with the municipality of Zaanstad in the design process. We had to take several aspects into account. For example the vehicle had to have enough cargo space and a tailgate for easy loading and unloading of rubbish bags and any large machinery. There had to be toolboxes to store materials, tools or personal items. And the vehicle also had to have a friendly appearance, as it had to drive in a pedestrian area.
The first generation of the Stint Pickup was born (as you can see below).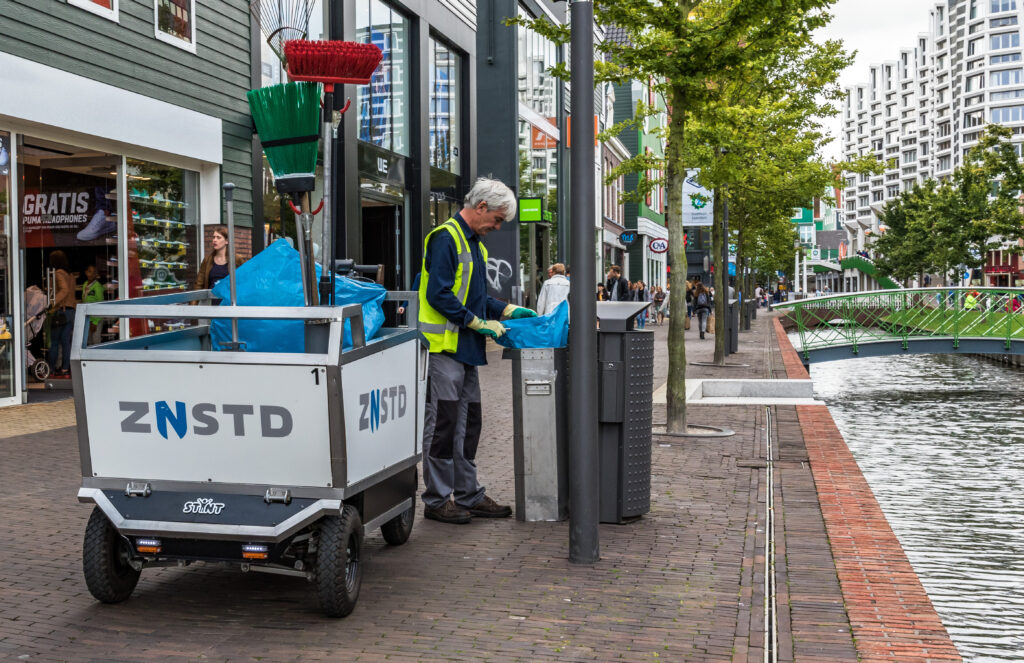 After a year of testing, done by several municipalities, the second-generation Stint Pickup was developed. A major upgrade was done to the cargo area, which was made of rotational moulding.
And currently, the third-gen of Stints is driving in Zaandam. They drive at a maximum speed of 6 km/h in the pedestrian area through the center of Zaandam. Every day, the municipality collects about two cubic meters of dumped waste and litter. The Stint is highly visible in the streetscape and shoppers respond well. It eases the physical strain on employees, saving energy and allowing them to work with pleasure.
It was great to cooperate with Zaanstad municipality and other municipalities in the development of this vehicle. The fourth-generation Stint Pickup (with European type approval) will be ready for launch very soon. In the meantime, we would be happy to come by and demonstrate its capabilities during a test drive.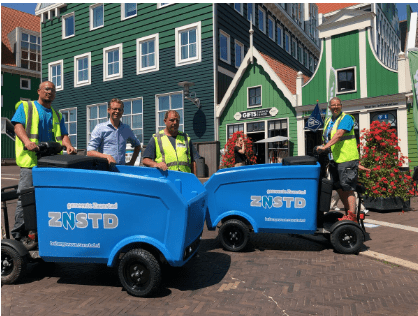 Photos by: Gemeente Zaanstad